stardew valley
stardew valley is a relaxing clicky clack game where you inherit your grandfather's farm and start a new life there. this page is for my current playthrough with a wilderness farm (combat-centric). it is my Halloween Paradise :
you can mine in the game, slay ghosts, and grow all kinds of fruits and vegetables
this is an overview of the farm during the winter :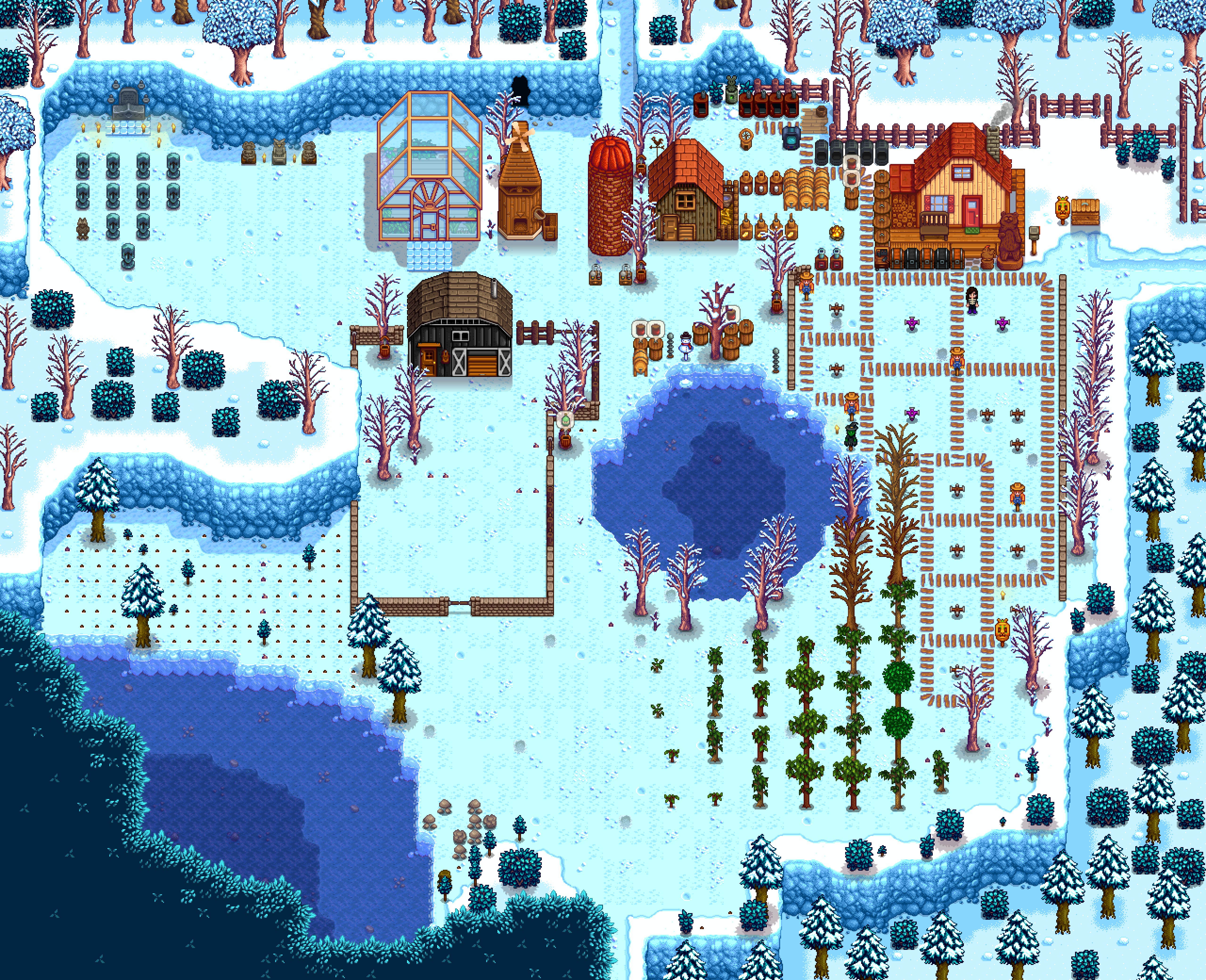 as you can see, i have a graveyard and am in the midst of growing an orchard.
this is the interior of my house :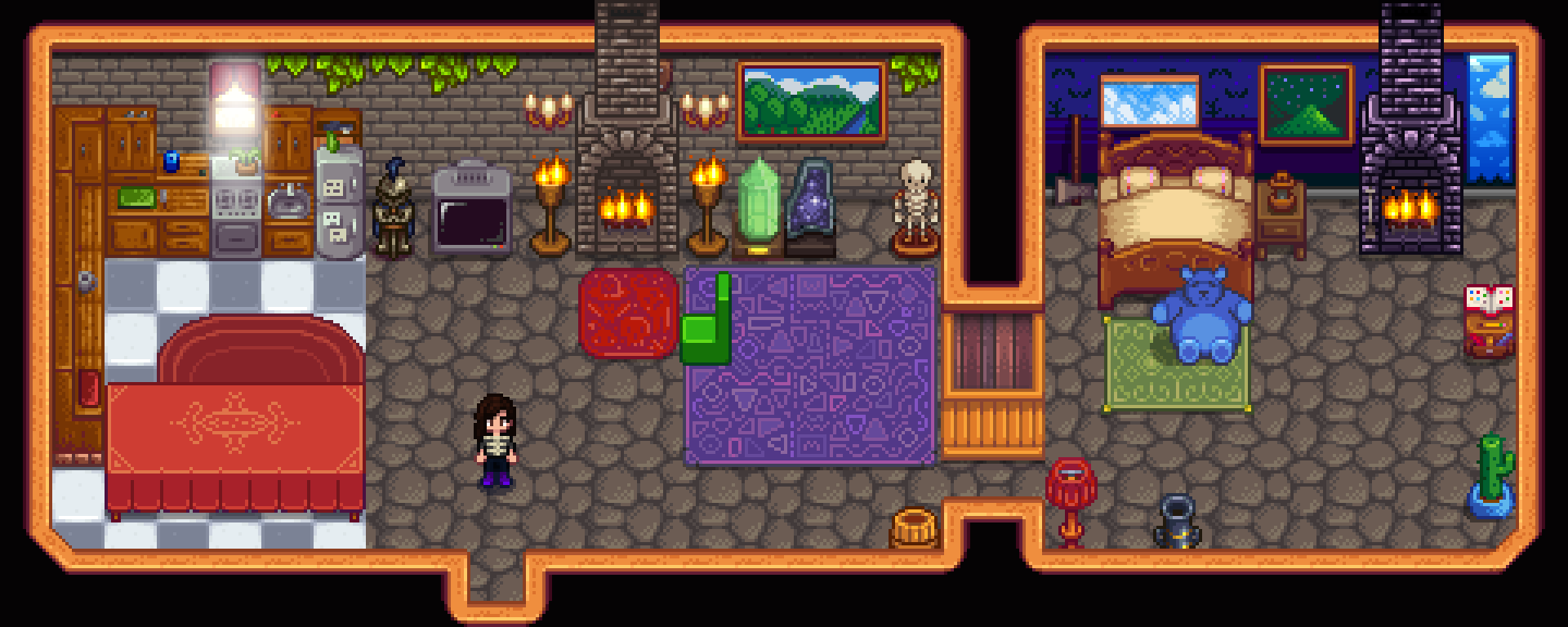 my character has maxed out hearts with Emily, but will never marry her. he is a bad boy!